We cordially invite you to 6-day Holotropic Breathwork seminar. The expedition symbolize deep self-exploration, healing and balancing of our hearts and souls. We'll explore our psyche with Holotropic Breathwork and complementary meditative and contemplative techniques.
We invite you on a journey through the hills and valleys of our soul. For guidance and navigation we'll have enlarged map of the psyche from founder of Transpersonal Psychology Stanislav Grof, experienced and professionally trained facilitators, and primarily own inner healing wisdom as a captain.
Maybe you'll walk down the memory lane of your childhood and ancestors, or visit the womb that you came from, maybe you'll drink from the spring of creativity, meet with the divine, or heal some deep wound. We'll rediscover the ancient treasure we already have for ages as a natural gift.
We'll be supported by a special energy of the land that was home of ancient Gods. We can enjoy the elements of the nature, the sea and the coast, common with familiar atmosphere of the hotel with friendly staff and well tuned atmosphere for spiritual opening.
Holotropic Breathwork™ is a new approach to psychology and psychotherapy. Using the accelerated breath, evocative music and bodywork we will release emotional and bioenergetic blocks and connect to our inner healing intelligence. We will have 4 breathwork sessions (2 times as a breather + 2 times as a sitter) in a group of around 20 people.
What feelings do people share after Holotropic Breathwork™
/I have never felt so relaxed/ I'm filled with love and compassion/ I've seen my patterns and habits, which do not suit me anymore/ I feel blessed/ I'm full of unconditional love/ Now I understand my emotions/ I feel reconciliation and forgiveness/ I feel big acceptance/ I feel myself to be a part of the Universe/ I feel like reborn/ I've seen my past lives/ I experienced myself like …/ I feel oneness/ and many others … But it is important to let go and surrender of selves to the process without expectations, judgement or thoughts, and just fully follow deep inner impulses.
For more information about Holotropic Breathwork™ see https://holotropic.club/holotropic-breathwork/what-it-is/ or https://holotropic.club/holotropic-breathwork/how-does-it-work/
We will create a circle as one tribe, healing circle of confidence, trust and respect to each individuality as it is. It allows us to let go and surrender to the healing process.
If you feel the calling to be a part of this circle, don't hesitate and do your booking in time. The number of participants is limited. Please book on this site or send email to pavel.sevcik@holotropic.club 
LOCATION
Cyprus, Aphrodite Beach Hotel
DATES
Monday 4th – Saturday 9th March 2019
CONTENT
2+2 Holotropic Breathwork sessions
Complementary meditative and contemplative program
Integrative program
Self-care and enjoying the seaside
Professional facilitating
ACCOMMODATION
A seaside resort Aphrodite Beach Hotel
Double or single room
Full board
Permanent private fresh bar
Standard, vegetarian or vegan meals.
CONTACT
Phone call:
+385 91 6543 201 Irena Antolic
+420 603 427 545 Pavel SevcikEmail: pavel.sevcik@holotropic.club
The retreat will be led by Irena Antolic, Magdalena Simeckova, Pavel Sevcik and other facilitators according to the size of the group.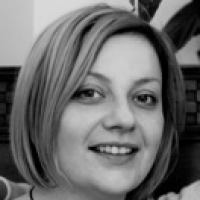 Irena Antolic
Throughout all of her professional life, Irena has been involved in human development and personal growth and transformation, both in the organizational context and personal therapy work. Her main field of interest is Transpersonal Psychology and work in holotropic (enhanced) states of consciousness. As a certified GTT facilitator, she is passionately involved in Holotropic Breathwork™ , and is one of the organizers of Grof Transpersonal Training in Europe (GTT). Based on a personal experience of healing her own deepest wounds, as well as witnessing deep transformation and healing in other people, she recognizes Holotropic Breathwork™ as the deepest and the most complete method of transformation that she knows of. She works with clients all over Europe. When she doesn't travel, she lives in Zagreb, Croatia.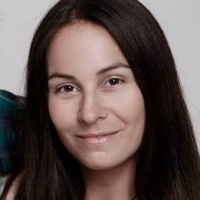 Magdalena Simeckova
Since I first experienced Holotropic Breathwork in 1999 holotropic approach has become integral part of my personal and professional life. I became certified Holotropic Breathwork practitioner in 2011 and I co-organise training modules in Czech Republic with Grof Transpersonal Training. Yet animals, especially dogs, are another passion of my life. By bringing mind, body and the soul in alignment, incorporating holotropic mindset I build a bridge between human and animal worlds, as I run dog training centre focusing on non violent, compassionate dog training and canine and human communication. As I experienced or/and became trained in native american tradition, shamanic journey, body oriented psychotherapy, dance and meditation, my heart and passion still stays with the breathwork.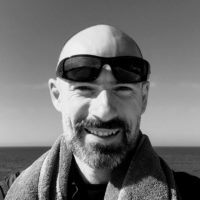 Pavel Sevcik
The holotropic perspective is my big passion. I've spent years on a holotropic journey from the 90′, especially with Holotropic Breathwork. In 2015 I attended Grof Transpersonal Training program for professionally trained facilitators. I love the Holotropic Breathwork as a rediscovered essence of ancient knowledge, reformulated for this age. In the past 20 years I have met holotropic states of consciousness through various techniques and traditions, so I had a rich opportunity to explore and compare the experiences. I have felt the red line going through various cultures and traditions as well as through my heart. My experiences led me to more truthful living of my live, with more love and passion. I wish the same to other people.
Registration process
Please book on this site or send email to pavel.sevcik@holotropic.club 
Do the booking on the website (registration is not binding until you send the payment)
Fill and send the medical form (please make it immediately)
Wait for confirmation of your attendance, based on the medical form
Process the payment and notify us by email about that
Wait for our confirmation of your payment = final confirmation of your attendance
Than you can arrange your travel details.
Complete terms and conditions you can find here https://holotropic.club/terms-and-conditions/
What to bring
A notebook for writing and drawing
Comfortable and casual clothes
Shoes easy to taken on and off
A scarf or an eye blinder
Swim suit
Beginnig
We will start on Monday 4th March 2019 at 15:00 with registration and opening circle. We will close our circle with lunch on Saturday 9th March 2019.
Transport
We will help you with the transfer from the international airports of Paphos (1h by car) or Larnaca (2,5h by car). Just please send us your flight arrival information. 
As well it is easy to rent a car for a good price from the hotel and share your costs with others. The rented cars can be delivered at Paphos or Larnaca airport. We can help you with coordination.
Next possibility is to take a bus from Paphos airport to the Polis and then to the Aphrodite beach http://www.pafosbuses.com/busroutes/paphos-airport/polis-chrysochous-paphos-airport Or from Larnaca by bus to Paphos https://www.kapnosairportshuttle.com/timetables/119?locale=en and then from Paphos according to the previous information.
Costs of the retreat
Early bird price 680,- EUR for registration prior to 4th February 2019
Regular price 830,- EUR for registration after 4th February 2019
This price will be paid during the booking by bank wire transfer.
Accommodation and food
415,- EUR per person in double room.
525,- EUR for single room.
Costs of accommodation will be paid directly to the hotel.
Example of total costs in case of early bird price and accommodation in double room:
680 + 415 = 1095,-EUR
We can offer discount – scholarship – limited number of places for those who feel a strong calling to attend the event but their financial or social situation doesn't allowed it. In that case please contact us, we will discuss individual offer.
The detailed information about ordering and cancelling could be found at https://holotropic.club/terms-and-conditions/
We can suggest to choose one extra night prior to beginning of the retreat or after, just what suits you for the calm process. You will have the opportunity to mention this during the booking process.
Cost of one extra night is 38,- EUR per person in double room, including breakfast. Single occupancy is for 60,-EUR. Additional meals are to be chosen from the menu of the hotel. This is a special price, discounted only for our participants.
We can also recommend to you to stay longer, if you have time, to enjoy the venue 😉
Please pay the accommodation in cash. If you need to pay by card, please count 2% plus to the price.