We cordially invite you to a weekend Holotropic Breathwork seminar in Prague.
Holotropic Breathwork™
is a new approach to psychology and psychotherapy. Using the accelerated breath, evocative music and bodywork we will release emotional and bioenergetic blocks and connect to our inner healing intelligence. We will have 2 breathwork sessions (1 time as a breather + 1 time as a sitter)
The seminar will be led by scholars of Stan Grof. We will experience way to our inner world, beyond the borders of ordinary states of consciousness, beyond the border of  space and time. We will connect with our inner healing wisdom.
What will happen at the weekend?
Beginning on Friday 17th May at 3 p.m. in the "Big lecture" room. This afternoon and evening will be dedicated to theory of Holotropic Breathwork and preparation for Saturday practice.

On Saturday we will practice Holotropic Breathwork; first process before lunch and the other in the afternoon. After each process we will have the opportunity to  create mandalas. In the evening we will have a sharing circle.

On Sunday there will be a big sharing circle, integration techniques and recommendations about self-care for the following days. The seminar will finish around noon.

The seminar will be held in English and Czech.
Who is Holotropic Breathwork appropriate for?
Very often for people who:
would like to understand themselves better and deepen their process of self-discovery

feel the need of a change in their lives, feel the stagnation, or confrontation with feelings, emotions or experience, which might be difficult to accept, realize or change

are interested in dep transformative work in a safe space

are involved in nonordinary states of consciousness and its healing potential

would like to support their therapeutic process

are interested in solving their psychosomatic disorders

and many others ….
We will create a circle as one tribe, healing circle of confidence, trust and respect to each individuality as it is. It allows us to let go and surrender to the healing process.
If you feel the calling to be a part of this circle, don't hesitate and do your booking in time. The number of participants is limited. Please book on this site or send email to pavel.sevcik@holotropic.club 
LOCATION
Toulcův Dvůr, Prague, Czech Republic
https://goo.gl/maps/6HoVMXc9ooB2
DATES
Friday 17th – Sunday 19th May 2019
WHAT TO BRING
A notebook for writing and drawing

Comfortable and casual clothes

Shoes easy to taken on and off

A scarf or a blindfold

Plastic bottle for water

Your medicine(in case you suffer from e.g. asthma, high blood pressure, …)
FACILITATORS
The scholars of  Stan Grof and his co-workers, certified by Grof Transpersonal Training:
Irena Antolic
Magdalena Šimečková
Pavel Ševčík
COSTS
160,- EUR early bird registration until 5th May 2019
200,-EUR regular price
This price includes all meals.
ACCOMMODATION
10,-EUR/night/pers. in the triple room, in the building of the seminar  http://www.toulcuvdvur.cz/sluzby/ubytovani
We kindly recommend you to use this offer and support the group energy and safety of our common inner work.
For those who would prefer higher comfort and private accommodation there is possibility to book one of the hotels nearby  e.g. Hotel Selský Dvůr https://goo.gl/maps/4hJgNogGABJ2
BOOKING
If you feel the calling to be a part of this circle, don't hesitate and make your booking in time. The number of participants is limited. It is necessary to register in advance.
Phone call: +385 91 6543 201  Irena Antolic
Email: pavel.sevcik@holotropic.club
The retreat will be led by Irena Antolic, Magdalena Simeckova, Pavel Sevcik and other facilitators according to the size of the group.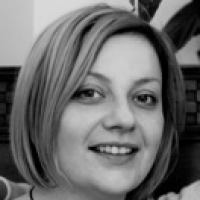 Irena Antolic
Throughout all of her professional life, Irena has been involved in human development and personal growth and transformation, both in the organizational context and personal therapy work. Her main field of interest is Transpersonal Psychology and work in holotropic (enhanced) states of consciousness. As a certified GTT facilitator, she is passionately involved in Holotropic Breathwork™ , and is one of the organizers of Grof Transpersonal Training in Europe (GTT). Based on a personal experience of healing her own deepest wounds, as well as witnessing deep transformation and healing in other people, she recognizes Holotropic Breathwork™ as the deepest and the most complete method of transformation that she knows of. She works with clients all over Europe. When she doesn't travel, she lives in Zagreb, Croatia.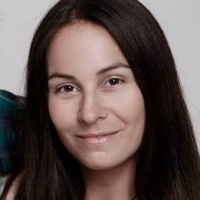 Magdalena Simeckova
Since I first experienced Holotropic Breathwork in 1999 holotropic approach has become integral part of my personal and professional life. I became certified Holotropic Breathwork practitioner in 2011 and I co-organise training modules in Czech Republic with Grof Transpersonal Training. Yet animals, especially dogs, are another passion of my life. By bringing mind, body and the soul in alignment, incorporating holotropic mindset I build a bridge between human and animal worlds, as I run dog training centre focusing on non violent, compassionate dog training and canine and human communication. As I experienced or/and became trained in native american tradition, shamanic journey, body oriented psychotherapy, dance and meditation, my heart and passion still stays with the breathwork.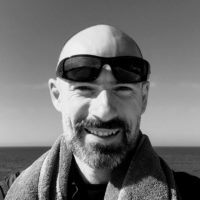 Pavel Sevcik
The holotropic perspective is my big passion. I've spent years on a holotropic journey from the 90′, especially with Holotropic Breathwork. In 2015 I attended Grof Transpersonal Training program for professionally trained facilitators. I love the Holotropic Breathwork as a rediscovered essence of ancient knowledge, reformulated for this age. In the past 20 years I have met holotropic states of consciousness through various techniques and traditions, so I had a rich opportunity to explore and compare the experiences. I have felt the red line going through various cultures and traditions as well as through my heart. My experiences led me to more truthful living of my live, with more love and passion. I wish the same to other people.
Registration process
Please book on this site or send email to pavel.sevcik@holotropic.club 
Do the booking on the website (registration is not binding until you send the payment)
Fill and send the medical form (please make it immediately)
Wait for confirmation of your attendance, based on the medical form
Process the payment and notify us by email about that
Wait for our confirmation of your payment = final confirmation of your attendance
Than you can arrange your travel details.
Complete terms and conditions you can find here https://holotropic.club/terms-and-conditions/
Transport
Toulcuv Dvur is about 30 min driver distance from the Airport Václava Havla. Also the venue is easily reach by public transport.